Stretching 1,782 kilometers (1,107 miles) – about nine times the length of the Suez Canal, China's Grand Canal is the world's longest human-made river.
Inscribed as a UNESCO World Heritage Site in 2014, the Grand Canal – also known as Jing-Hang Canal – runs from Beijing in the north to Hangzhou in the south and connects to multiple waterways, including the Yellow River and the Yangtze River.
It was constructed in sections over 2,500 years ago and unified throughout the centuries.
In the last century, some sections dried out or were overrun by pollution. However, in 2022, a government initiative saw the entire Grand Canal cleaned up and reconnected.
Among the top places to experience it is Cangzhou, a two-and-a-half-hour drive from Beijing. The industrial port city has upgraded the tourist offerings along its section of the canal, which now features 15 cruise ships, 12 tourist piers and six new bridges.
Jiangsu Garden Expo Park
Jiangsu province, on China's eastern coast, is famous for its exquisitely designed Chinese gardens that date back more than 2,000 years.
Today, the tradition continues but with a unique twist. In 2021, Nanjing, the province's capital city, transformed an abandoned quarry into the Jiangsu Garden Expo Park.
The 3.45-square-kilometer space is home to beautiful, classic Jiangsu-style gardens and other attractions, including a water botanical garden, a theater and a pedestrian shopping street.
Among the highlights is Suzhou Garden, which was inspired by the Canglang Pavilion – a UNESCO World Heritage Site in nearby Suzhou.
All the structures inside the Suzhou Garden are made of solid wood jointed by mortise and tenon joints (two pieces of wood are locked together without nails). In fact, it's said not a single nail has been used in the garden.
Universal Beijing Resort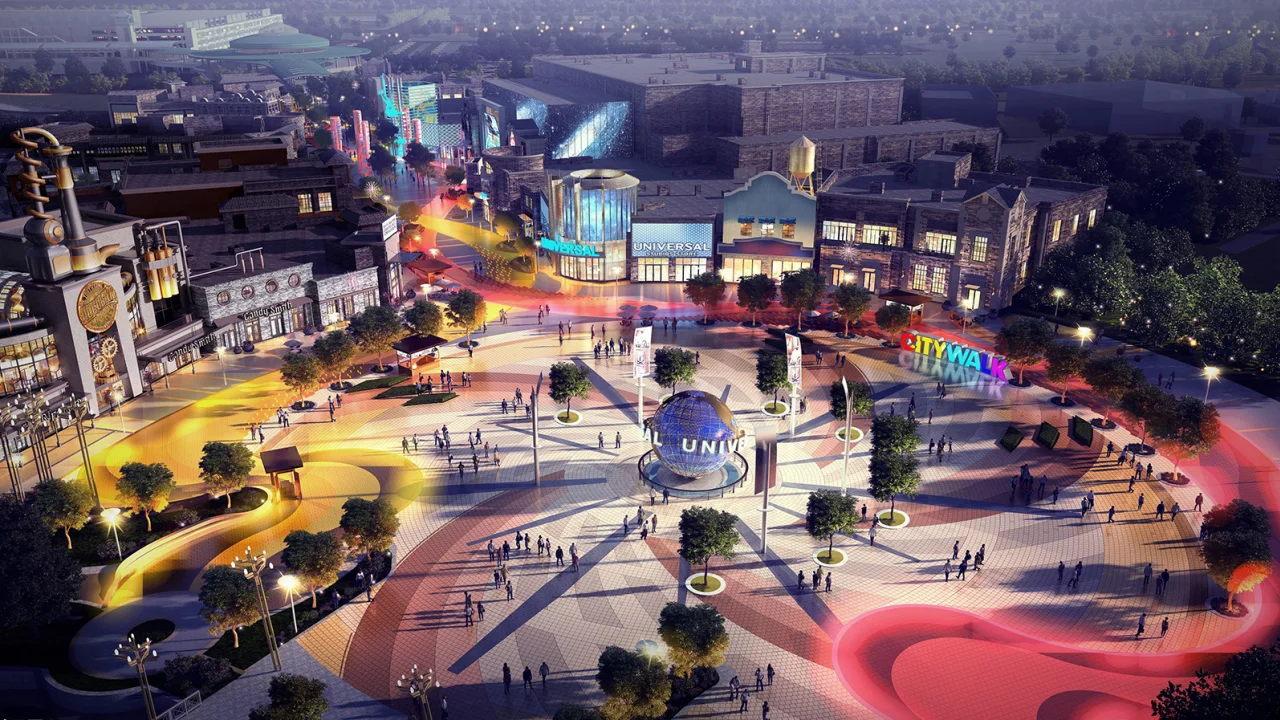 Opened in September 2021, the 169-hectare Universal Beijing Resort is the world's fifth and largest Universal Studios theme park.
There are seven themed lands offering dozens of shows and rides, many of them outdoors: The Wizarding World of Harry Potter; Transformers Metrobase; Hollywood; WaterWorld; Minion Land; Jurassic World Isla Nubla; and King Fu Panda Land of Awesomeness.
It also has the world's first Universal-themed accommodation – the Universal Studios Grand Hotel – and NUO Resort Hotel, a Qing Dynasty-themed resort hotel.
Glamping and stargazing at Ningxia's Desert Star Hotel
Neighboring northern China's Inner Mongolia region, the semi-arid Ningxia Hui Autonomous Region experiences little rainfall and enjoys around 300 days of clear skies yearly, making it one of the best places to enjoy China's dramatic desert landscapes and engage in some serious stargazing.
The region has capitalized on this strength in recent years and is witnessing a tourism boost.
The annual China (Ningxia) Starry Sky Tourism Conference first kicked off in 2021, combining stargazing with a series of events, including a desert electronic music festival and an extreme car race.
One of the top ways to experience Ningxia is by checking into the Desert Star Hotel in Ningxia's Zhongwei City.
Located in the middle of Shapotou District, a scenic tourism area, the hotel features 176 rooms in the middle of the desert. Offerings include desert-view balcony rooms and tent-style huts for those who fancy a bit of glamping action.
The complex offers indoor and outdoor dining options, a swimming pool, an astronomy-themed theater and family-friendly sand activities.
The hotel only has an official WeChat account, but travelers can also book through various hotel platforms or local travel agencies. Room rates start from around RMB2300, or $320 per night.
Jiuzhaigou, a UNESCO World Heritage site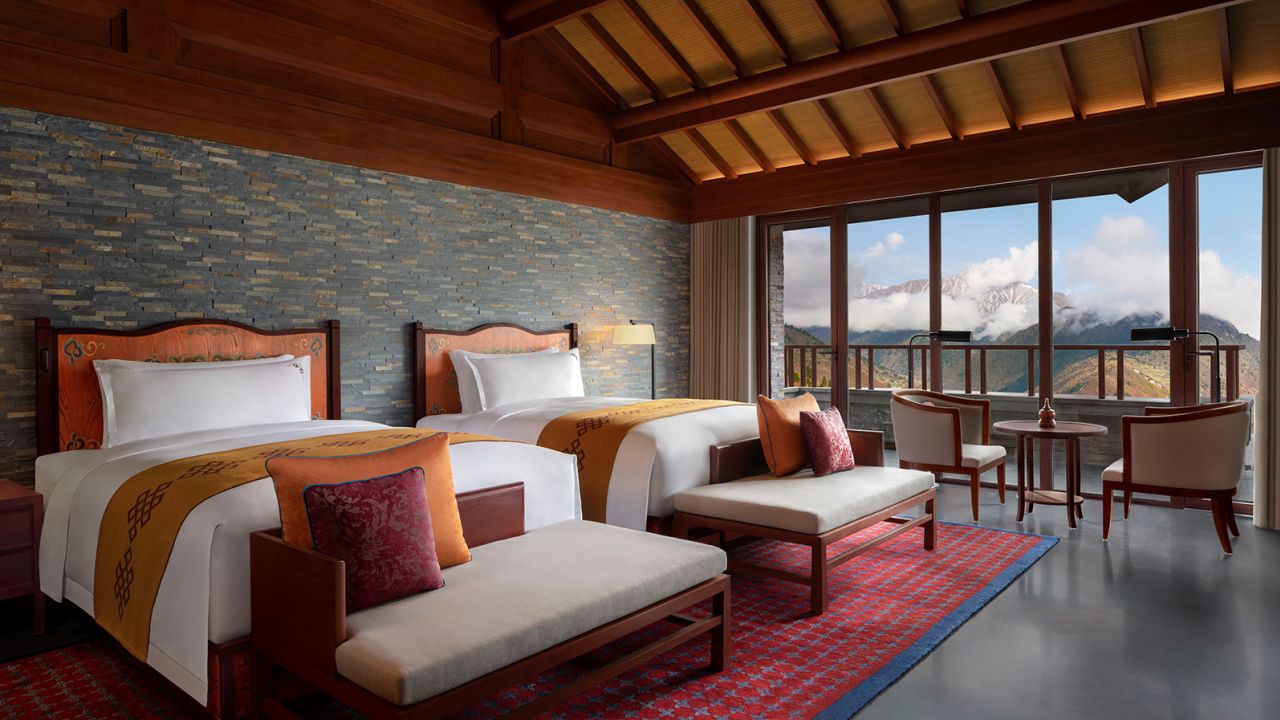 Coming soon: Rissai Valley, a Ritz-Carlton Reserve.Rissai Valley, a Ritz-Carlton Reserve
In 2017, a powerful and deadly earthquake struck Jiuzhaigou County in China's southwestern Sichuan Province, leaving the region devastated.
In recent years, the government and the tourist industry have been working hard to restore the area, including the famed Jiuzhaigou National Park, a UNESCO World Heritage Site.
The scenic area fully reopened in September 2021 and now offers 12 upgraded attractions. These include the Shenxian Chi (Fairy Ponds), which feature terraced white and pale blue travertine pools, and the Dalu Ancient Village, which is over 1,000 years old.
There's also the new Jiawuhai Giant Panda Conservation and Research Park. Four giant pandas are cared for inside the center, while the area surrounding it is home to around 30 wild pandas.
Where to stay? Luxury seekers will want to check into China's first Ritz-Carlton Reserve, which will open in the area later this year.
Some 15 minutes from the Jiuzhaigou National Park, the 87-villa Rissai Valley, a Ritz-Carlton Reserve, will feature a 2,500 square-meter spa as well as dining and event spaces with outdoor seating overlooking the mountains.
Source: CNN