Hanwha Life Insurance Co.'s Vietnamese subsidiary has reported a cumulative profit in 15 years, marking the first South Korean insurers' overseas unit with such a surplus, thanks to the growing number of customers in the Southeast Asian country due to solid localization efforts.
Hanwha Life aims to post a pre-tax profit of 100 billion won ($74.5 million) from the subsidiary by 2030 while becoming one of the five largest insurers in Vietnam.
"We will make K-finance history by spreading Hanwha Life's financial system and success DNA in the local market," said Hanwha Life CEO Yeo Seung-joo on Aug. 18 at a ceremony to mark the subsidiary's 15th anniversary and its turnaround in Ho Chi Minh City, Vietnam's business and financial hub.
South Korean insurers and financial companies have been expanding their presence in Vietnam with a population of nearly 100 million to seek future growth engines as Korea's market is becoming stagnant given it sagging population and falling birthrate.
SUCCESSFUL LOCALIZATION
Hanwha Life's subsidiary in the Southeast Asian country, which started business in April 2009 after securing a license the previous year, reported a net profit of 502.6 billion Vietnamese dong last year, compared with a loss of 35.5 billion dong in the first year of operation.
Its insurance premiums surged to 4.4 trillion dong in 2022, more than 100 times the 41 billion dong in 2009. The unit, which in 2009 had only two offices in Ho Chi Minh and one in Hanoi, is currently the 11th largest insurer in Vietnam by market share with 128 branches in major cities such as Danang.
The unit has only three employees including its head Hwang Jun Hwan from its headquarters in Seoul while all other staff are locals who better understand the domestic financial environment to expand the business.
The subsidiary is concentrating on digital financial services in Vietnam where 32.7% of the total population is aged 25 to 44, a demographic familiar with digital devices. One person has 1.5 mobile phones on average in the country.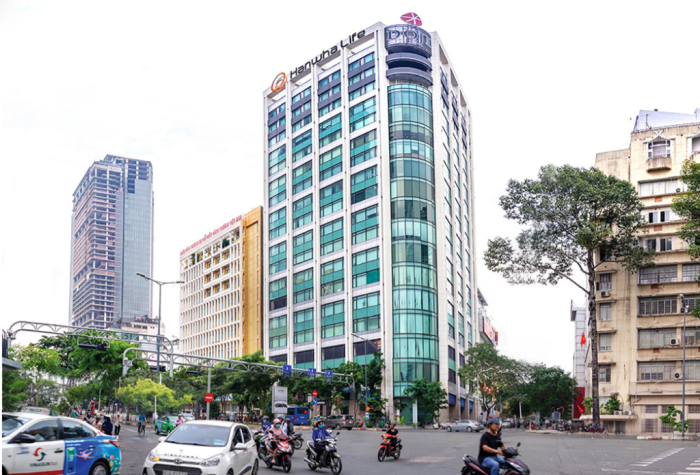 It recently launched one mobile app for customers and another for insurance agents.
EXPANSION OF SOUTH KOREAN INSURERS, BANKS IN VIETNAM
Hanwha Life is not the only South Korean insurer expanding its business in Vietnam.
Samsung Fire & Marine Insurance Co., South Korea's top general insurer, has been operating a unit in the Southeast Asian country since 2002. Its smaller rival DB Insurance Co. acquired Saigon-Hanoi Insurance (BSH) and Vietnam National Aviation Insurance (VNI), the ninth and 10th largest insurers, respectively, in the country earlier this year.
Mirae Asset Life Insurance Co. took over a 50% stake in Prévoir Vietnam Life Insurance Co. in 2018 and launched a joint venture — Mirae Asset Prévoir Life Insurance Co.
"The industry is expanding overseas businesses as the South Korean market is maturing due to the aging population and low birthrate," said an industry source.
The banking industry is also increasing its business in Vietnam. Shinhan Bank, South Korea's No. 2 lender, made inroads into the market in 1992.
Shinhan Bank Vietnam Ltd., which merged with Shinhan Vina Bank in 2011 and acquired the retail business of ANZ there in 2017, was the top foreign bank in the country with assets of 9 trillion won and a net profit of 126 billion won in the first half of 2023.
It operates 50 branches, the most among foreign lenders, in the country.
Source: The Korea Economic Daily