Two cruise ships carrying foreign visitors to Hạ Long City of the northern province Quảng Ninh arrived at Hòn Gai international port on Friday morning.
Specifically, 900 tourists from Europe and the US travelled to Hạ Long on board the German-flagged Viking Orion ship. They are scheduled to visit the UNESCO-recognised World Natural Heritage site of Hạ Long Bay in Quảng Ninh, the capital city Hà Nội, and Ninh Bình Province, before coming back to the ship and leaving the port on Saturday afternoon.
Meanwhile, Bahamas's Silver Muse ship brought 300 European tourists to Hạ Long where they will tour the famous bay and Cái Bàu Pagoda, and leave the city in the evening of the same day.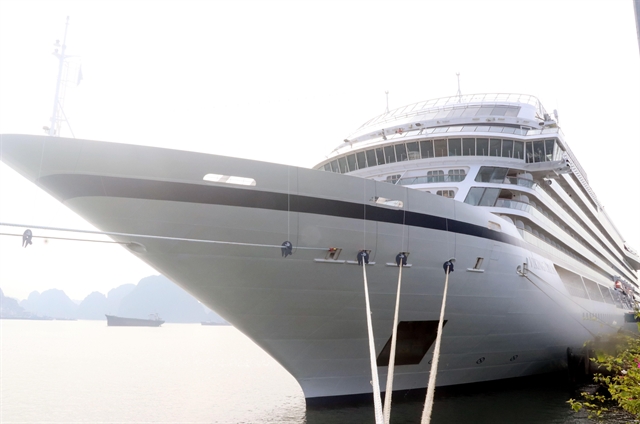 The Viking Orion cruise. — VNA/VNS Photo Văn Đức
Also on Friday, leaders of the provincial Department of Tourism welcomed a farmtrip delegation from India. The delegation, including representatives from travel agencies, is aiming to build tours bringing Indian tourists to Quảng Ninh.
Deputy head of the department Nguyễn Huyền Anh said that India is a new and potential market for Quảng Ninh's tourism. In the coming time, the province continues to invite experts to train locals on the Islamic culture to better serve visitors from this market.
For the tourist season 2023-24, Quảng Ninh is expected to play host to some 20 international cruises. The first two that the province received today is a good omen, Huyền Anh said.
Source: Vietnam News