The present shortage of semiconductor chips in the global market that occurred throughout 2022 until the initial months of this year has prompted major firms from the United States, the Republic of Korea, and China to pour mammoth investments into this lucrative industry to get the lion's share of the market. Seizing upon this golden opportunity, Southeast Asian nations including Vietnam are entering a tight race to attract these FDI projects.
An attractive market
Recently, Victory Giant Technology of China, a firm that specialises in manufacturing and trading electronic components and semiconductors, decided to funnel US$400 million into a plant project at the Vietnam – Singapore Industrial Park (VSIP) in Bac Ninh province. Once operational the plant is likely to churn out products worth US$1 billion a year.
In fact, Vietnam has long received attention from foreign investors, including in the semiconductor industry. More than 10 years ago Intel, one of the top three semiconductor manufacturers in the world, started to develop a chip factory in the country at an initial investment capital of US$1 billion. In 2021, the tech giant moved to increase its investment capital for this project to nearly US$1.5 billion, whilst it is also planning to pour billions of dollars more to expand its factory.
Along with electronics and smartphone products, Samsung, a tech giant of the Republic of Korea, has decided to manufacture semiconductor products in the Vietnamese market. The Korean group has injected more than US$2.6 billion into a flip-chip ball grid array production line at Samsung Electro-Mechanics Vietnam in Thai Nguyen province, with the factory scheduled to be put into operation in the coming months following its trial production.
In May, Infineon Technologies AG, a world leader in semiconductor solutions, inaugurated its Hanoi office and announced plans to establish a new centre specifically for chip development in the country. Infineon's goal is to turn the Hanoi facility into an R&D centre that comes up to international standards, similar to other R&D centres of this group in India, Singapore, and Germany.
During a working trip to Hanoi last month, US Secretary of Treasury Janet Yellen revealed that the US is keen to promote economic and trade co-operation with Vietnam, in which it hopes to support the nation to improve its semiconductor chip production capacity. Upon receiving the US Secretary, Prime Minister Pham Minh Chinh affirmed that the expansion of the chip and semiconductor production is a priority in Vietnamese development strategy.
Prof. Nguyen Mai, chairman of the Association of Foreign Invested Enterprises (VAFIE), acknowledges that the market for manufacturing semiconductor equipment in the country is burgeoning, and the opportunity to strongly develop semiconductor technology currently is very big.
Not missing out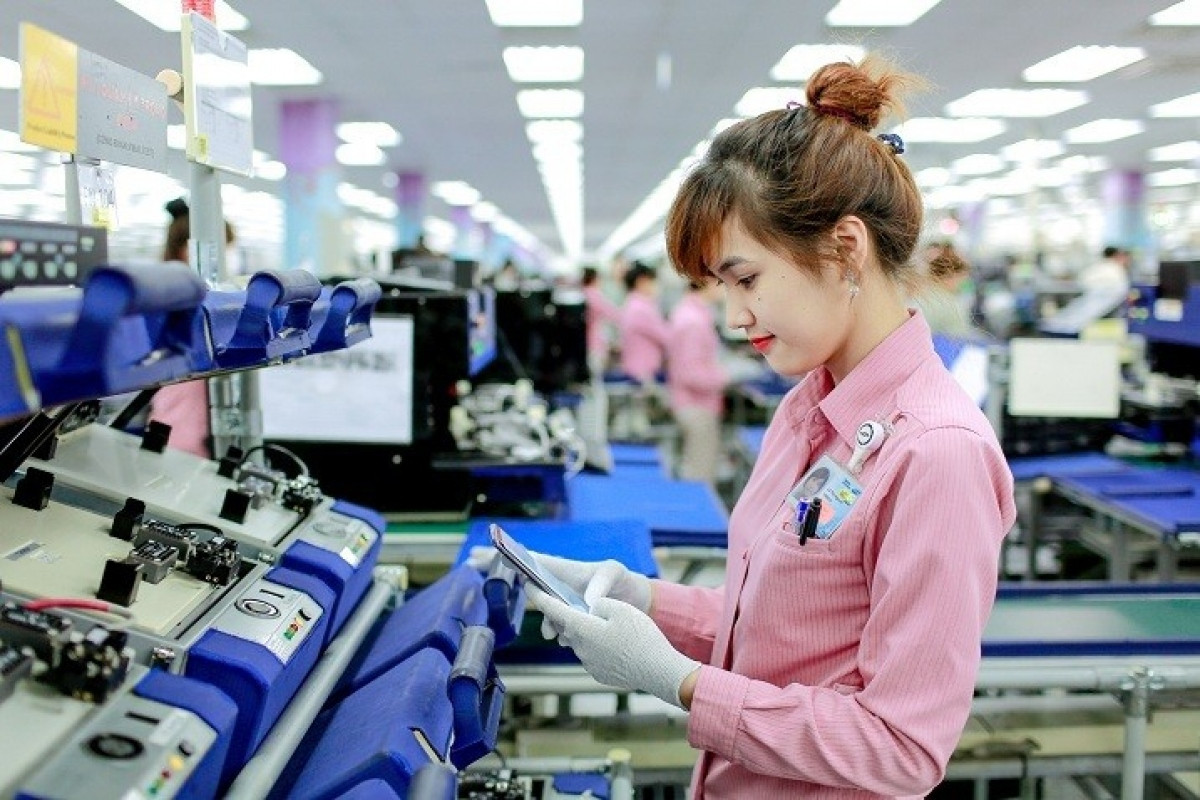 The global chip market was valued at more than US$600 billion last year, and the figure is set to rise to US$1.4 trillion by 2029. As a means of attracting further investment into this industry, the country is required to make thorough preparations.
The Government has therefore assigned the Ministry of Planning and Investment to research and develop a major project on attracting investment into the electronic chip manufacturing industry in order to create a new driving force for further development.
Do Nhat Hoang, director of the Foreign Investment Agency under the Ministry of Planning and Investment, reveals the Government will move to issue new policies aimed at promoting investment attraction in a number of potential and breakthrough fields, such as high technology, semiconductor, and innovation.
It is not easy for the country to become a magnet for global semiconductor product manufacturers, although a couple of years ago no one thought that Vietnam could become a production base for the mobile device industry. Therefore, anything can happen and the crux of the matter is to make the best preparations possible to receive large-scale projects in this field.
Some economists believe that Vietnam should now seek to take advantage of the shifting of the global value and supply chains that is taking place promptly, and at the same time work to engage deeper into these chains of the semiconductor chip industry.
In order to do this, they suggest that the country continue to focus on the design and packaging of semiconductor chips, while also working to attract foreign firms, especially strategic investors playing a key role in the global value and supply chains. In addition, it can be viewed as imperative to establish domestic firms capable of developing 'Made-in-Vietnam' electronic products and microchips which can serve domestic niche markets and step by step seek outlets for export.
Some other experts also recommend that Vietnam work to improve the overall quality of human resources in the semiconductor industry, increase investment in science and technology development, and attract Vietnamese intellectuals from developed economies, especially from Silicon Valley, to return home for semiconductor development in the country.
Source: Vietnam Net