Vietnam's economic growth is predicted to expand by between 9.3% and 10.6% in the fourth quarter, thereby achieving annual GDP growth of 5.8% to 6% providing that growth drivers are fully tapped into and the global market rallies, according to economic experts at the Bank for Investment and Development of Vietnam (BIDV).
6% GDP scenario likely
In order to achieve this target, Vietnam should promote its traditional growth drivers, including public investment and domestic consumption, suggested Dr. Can Van Luc and the group of BIDV experts in a recently released study.
The analysts assumed that if 95% of total public investment capital is disbursed as directed by the Prime Minister, it would contribute 2% to overall GDP growth. Furthermore, if domestic consumption grows by an additional 1%, it would add 0.2% more to GDP growth.
The think-tank also underscored the importance of spurring the growth of the country's leading economic locomotives of Hanoi and Ho Chi Minh City, which made up about 39% of the country's GDP growth in 2019.
Meanwhile, they suggested effectively exploiting new growth drivers in an attempt to further speed up economic growth. Experts outlined the latest growth drivers, including the digital economy, labour productivity, total factor productivity (TFP), stronger development of the private economic sector, and favourable economic institutions, along with regional connectivity and green growth.
They maintained that management agencies should seek to accelerate the process of perfecting institutions, especially laws concerning land, housing, real estate business, credit institutions, and bidding.
Optimism surrounds FDI attraction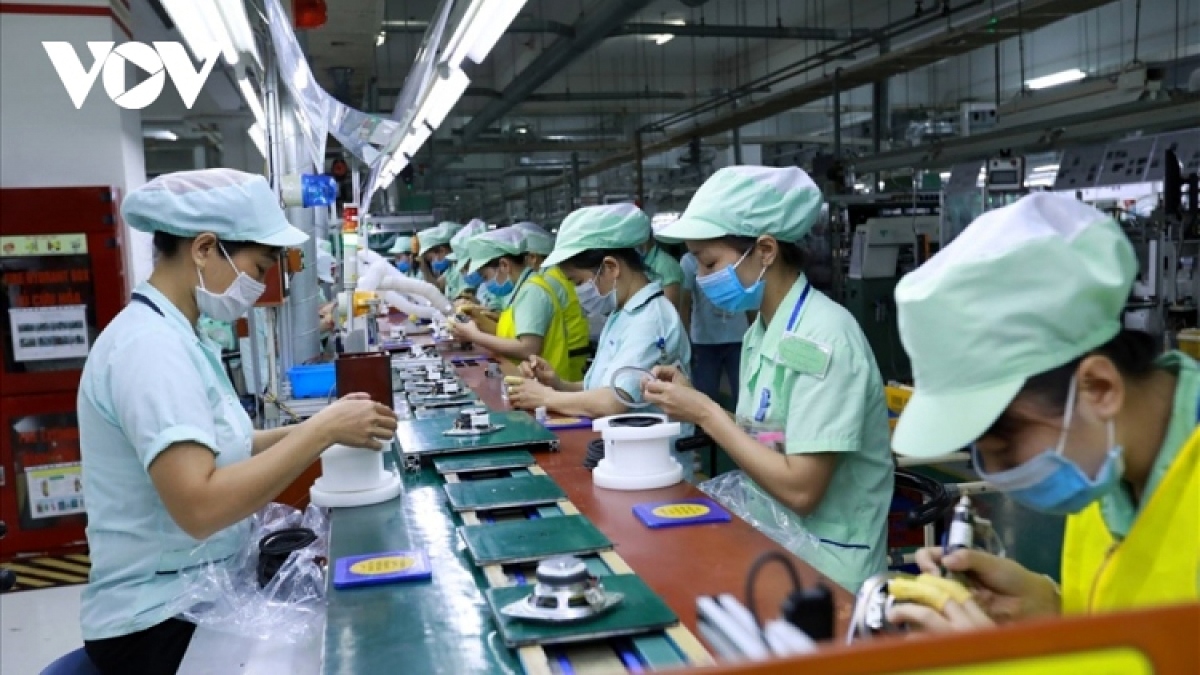 Making an in depth analysis of national socio-economic development over the past nine months, the experts noted several positive signals and bright spots from the domestic economy backed by the introduction of policies which aim to remove difficulties and promote economic growth. The Government has adopted fiscal support packages totaling nearly VND200 trillion, with about VND78 trillion being disbursed.
Among the growth drivers, the services sector continued to play the leading role in growth. Basic inflation remained stable, although it remained under increasing pressure, with the nine-month consumer price index averaging 3.16%.
It is also noteworthy that the country's foreign direct investment (FDI) attraction is becoming a bright spot amid the gloomy picture of global FDI attraction which is anticipated to drop by 4%. Statistics highlight that Vietnam attracted US$20.21 billion in FDI capital between January and September, up 7.7% year on year, while US$15.91 billion worth of FDI has been disbursed, up 2.2% year on year.
FDI attraction has recovered thanks to increased investment from several major Vietnamese partners such as Singapore, China, and Japan. The Government's recent policies aim to support and remove difficulties faced by businesses, with these helping to improve the local investment and business environment.
The Government has been working hard in a bid to maintain major economic balances, including lowering bank interest rates and keeping the forex market in check. Heightened economic diplomacy backed by several recent high-level visit exchanges, including the US President Joe Biden's visit to Vietnam in September, is expected to lend a helping hand to economic development efforts, said analysts. 
Source: VOV